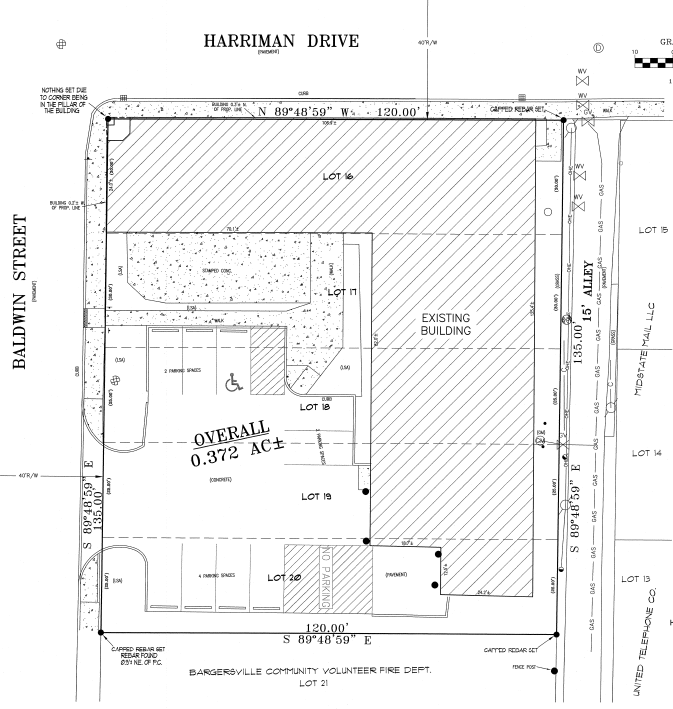 ALTA Survey
An Alta survey is commonly used in real-estate transaction and is prepared to national ALTA/ACSM standards. ALTA surveys are very comprehensive. They show features such as: utilities flood zones, land area, building square footage, zoning and setbacks, parking, signs, lights, and nearby streets.
---
Minor Plat
A minor plat takes an existing piece of land and divides it into new smaller pieces of land. This is a process that requires legal notification, approval by local planning commissions, drainage boards, and technical review committees A Minor plat requires extensive review because it creates new parcels of land.
---
Roadside
Subdivision
A Roadside Subdivision is a survey that divides a parcel of land into new parcels under a set specific circumstances. The original parcel has to remain at least 12 acres. There can only be 4 new parcels created. All the new parcels have to be 2 acres and they all must have road frontage. A Roadside Subdivision also has to fall under correct zoning for it to be approved by local officials.